Wine lovers on a Wine Tour in Barcelona vineyards area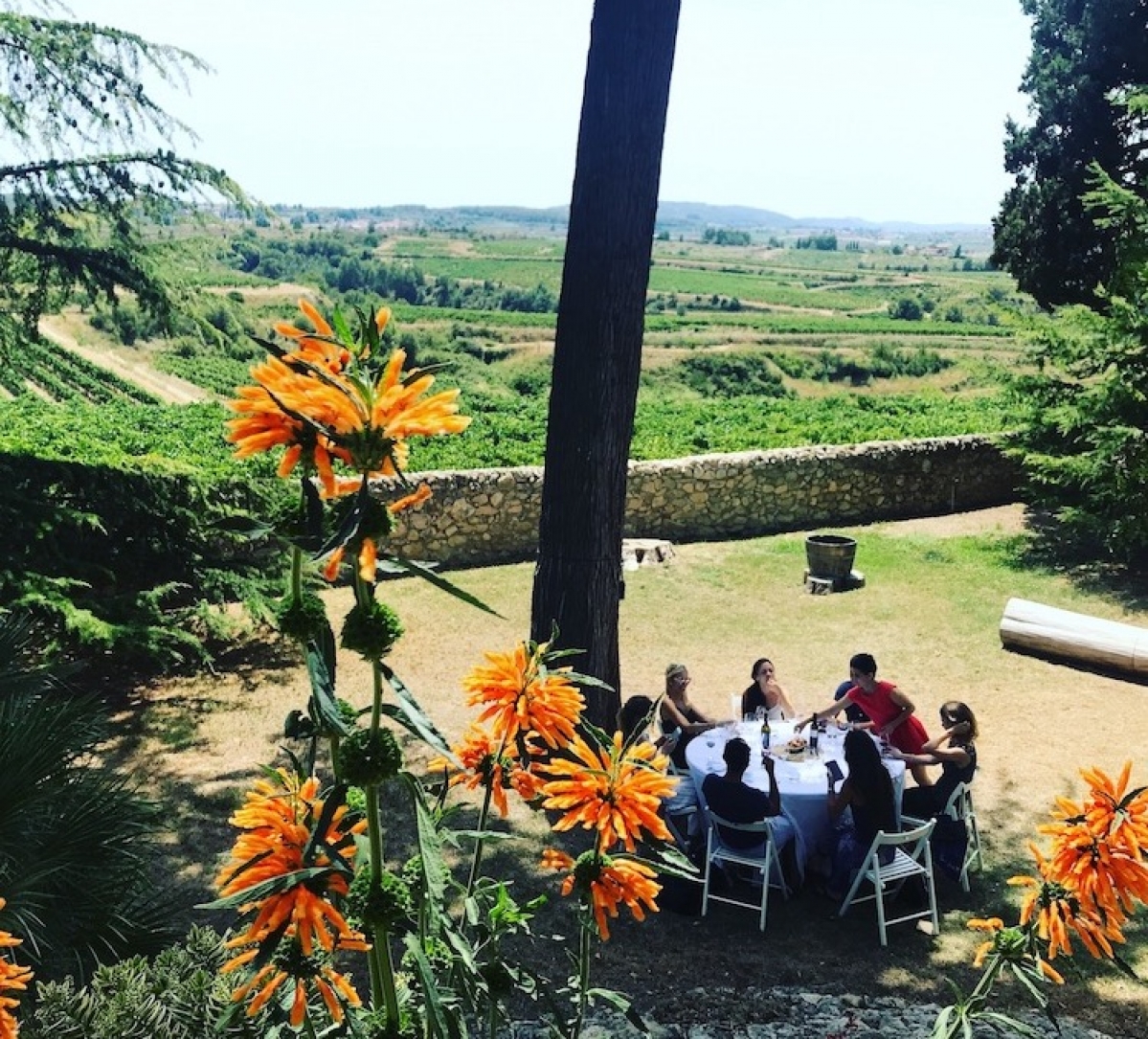 Half-day Wine Tour (5-hours aprox.).
Recommended season: all year round.
For Wine lovers.
Bespoke cellar tour to Barcelona countryside to sample Premium organic wines, savor a farm-to-table brunch and enjoy the Mediterranean weather surrounded by vineyard landscape
A group of wine lovers on holiday in Barcelona looking forward to a cellar tour to enjoy the Mediterranean weather and wonderful landscape this region offers. A nice option for a day outside the crowded city centre.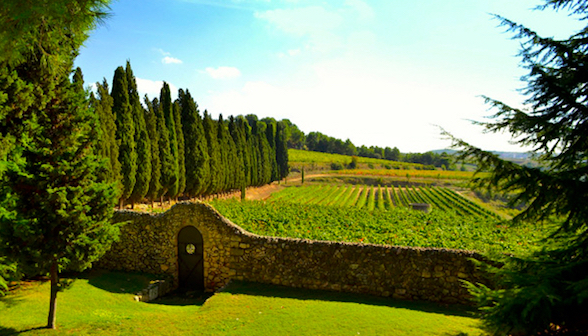 We scheduled a private winery tour to sample local organic wines and enjoy a farm-to-table brunch in a unique environment: surrounded by green vineyards and Premium wines.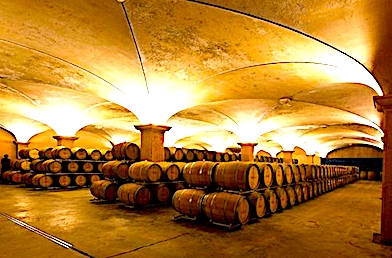 Departing from Barcelona city centre our wine lovers were driven to Penedes valley. The historical wine region of Barcelona, world-famous for producing wines of exceptional quality, and especially for being the place where cava (sparkling wine) is produced. Penedes is so close to the busy capital but at the same time offers an outstanding green countryside, the perfect match for a wine day out from the city. 
We organized a customized visit to a special winery. It's not just because it provides Premium organic wines or it is one of the most rewarded wineries in the territory, it was the first cellar to produce organic wines in the whole of Spain!
Nowadays, it keeps this exciting challenge to be a pioneer winery, as the research continues in organic agriculture but focused on climate change. Work efforts are now addressed on how vines and varietals can be adapted to the evidence that our planet is warming rapidly.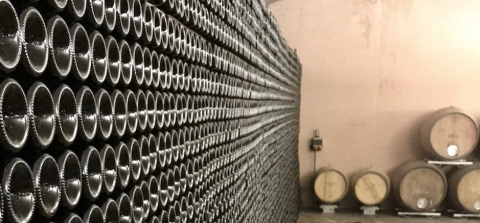 We walked through the vineyards to understand all these new concepts of agriculture and research. We visited the "vineyard laboratory" and stepped into the most beautiful corner of the cellar: the barrel room.
The wine sampling took place in the gardens which offered such astonishing views of Penedes valley.
Brunch was based on local, seasonal products from a Mediterranean region, providing one of the healthiest diets on the planet. What else can be asked for a day out of Barcelona: green landscape with astonishing views, Premium sample tasting, organic Mediterranean food, and all this enjoyed with a group of friends.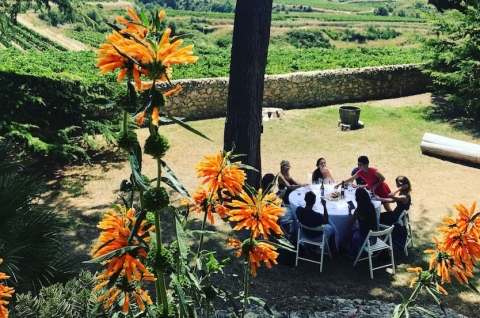 Summary of the experience:
Private transportation to Penedes Wine Region
Winery tickets
Still wine and sparkling wine tastings
Brunch based on farm to table products
Private specialized local guide.