E-Biking among a sea of vineyards in Penedes wine region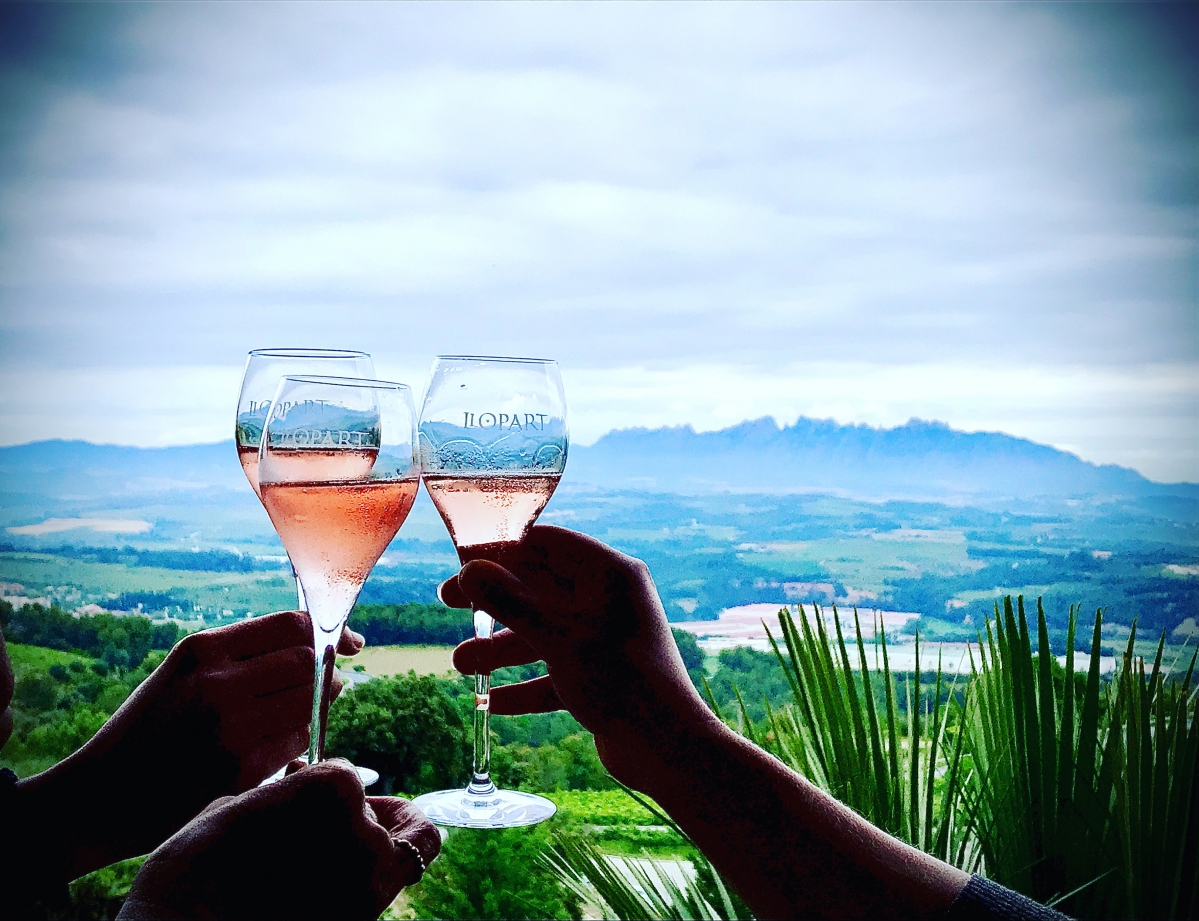 Half-day Wine Tour (4-hours aprox.).
Recommended season: all year round (July and August under request due to the high temperatures in this season).
For Wine Lovers.
Penedes wine tour with E-bikes visiting 2 organic wineries. Ride electrical bikes through a green landscape of vineyards and wineries. Visit and Premium wine tasting to 2 organic cellars.
Friday 9am in the morning, the weather is cloudy but warm, Xavi was waiting for us at Subriats a small beautiful area of Penedès. We met at the train station and suddenly we saw that he was not alone.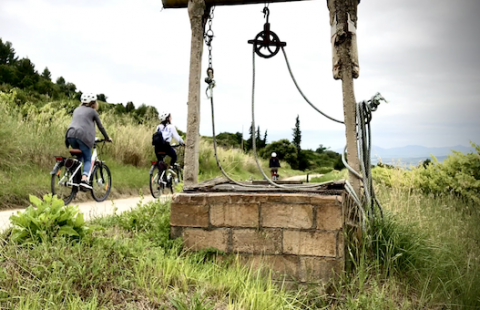 He was surrounded by four bikes and they weren't conventional bikes, they were electric bikes. At that point, we looked at each other and realized that it would be a promising day. We never rode an electric bike before and the word "adventure" was on the plan!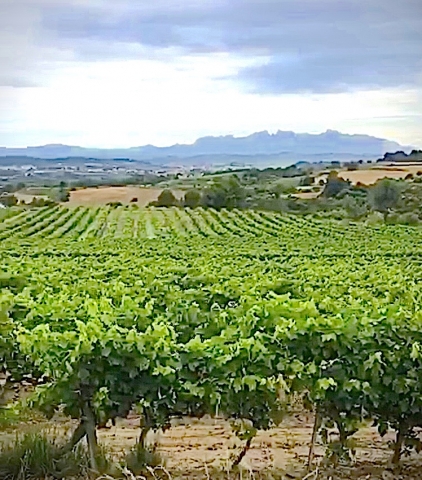 Xavi explained to us the route that we were going to take and we started the experience. The route was lovely, we were surrounded by an impressive sea of vineyards all the time and enjoyed the brilliant colors, sounds and smell of the landscape. We couldn't stop smiling!
On the way we also stopped in two special wineries: Llopart and Enlaire Vins to discober some local producers of the area. Honestly, they were super different from one another, but they were wonderful.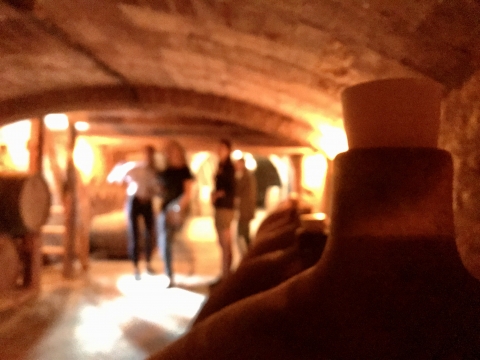 Llopart is a bigger project in comparison to Enlaire Vins, but what we appreciated the most was that we were able to meet the people who are behind those projects and showed us the way they work and their philosophy, to finally taste together their wines.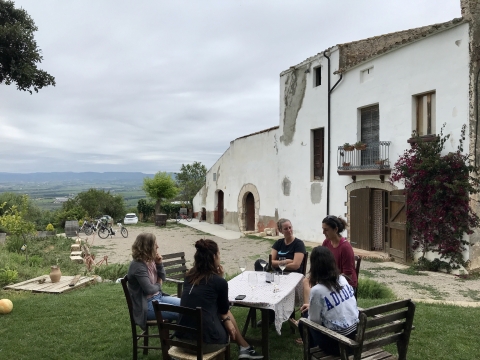 These two visits allowed us to understand all the different ways to work in viticulture and how diverse Penedès can be.
The electric bike was amazing!!! EASY, COMFORTABLE and SAFE. It is the perfect way to enjoy the landscape and the view without too much effort and even more, if you taste different wines on the way.  We would recommend this experience 100%.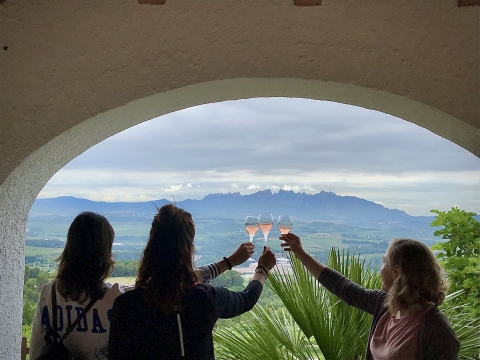 TopWineExperience: "Thanks for your time Gemma, Clara and Sonya. Hope to see you again very soon!"
Sonya left a review about this experience.
Summary of the experience:
E-bike tour among the vineyards of Penedes
2 winery visits
2 wine tastings at the wineries
Appetizers at the wine tastings
Specialized local guide

Mechanical bike support