Fun and educational Wine Tasting Event with food pairing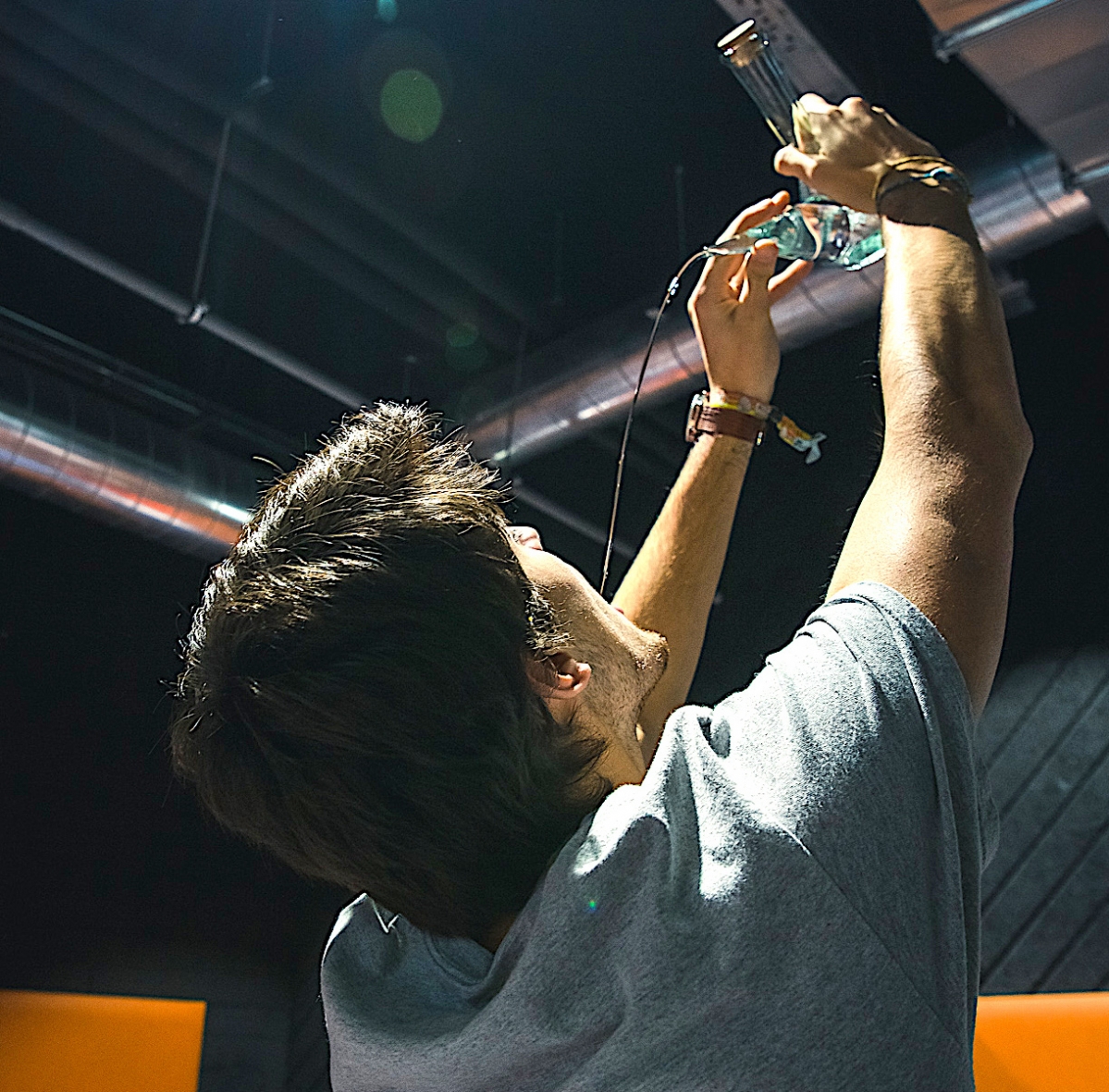 Private Wine Tasting event.
Food pairing with cheeses and chocolates.
Estimate timing: 2 hours.
Personalized Private Wine Tasting Event at your accommodation. Savor a selection of 4 wines to taste with Gourmet local appetizers as delicious cheeses and chocolates.
Venue: residential university accommodation in Barcelona city.
Customers: university students from all over the world.
Goal: tasting event of local wines to be familiarized and introduced to local products.
Young thirsty throats ready to learn new concepts about local wine and traditional food, but even more eager to have a great time. Can it be joined in the same experience? Challenging activity, although we are ready for it!
We selected a range of local representative wines from wine regions around Barcelona which can be easily found for an affordable price. 
Opening wine was a brilliant white; a fresh, aromatic white which was really accepted among the participants, "the party wine" as it was titled.
Attendance asked for much more about this one, but it was time to move to the next one. An intense, fruity rose with strawberry notes which was the really nice surprise of the evening. A complex, full-body wine, although keeping the crispy acidity, an authentic Mediterranean wine. Participants named it as "the summer wine".
The third one of the selection was the red one. Once the bottle was opened, a distinctive smell appeared in the room. A dense, elegant wine with oak aromas, which makes the participants think about: "Now, we are talking seriously!".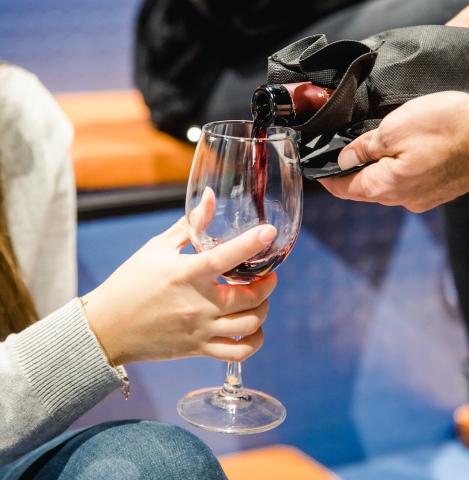 We learned about how the ageing influences the wine and why are mainly the reds the ones which are aged in oak, bottle, amphoras… After a short debate, it was labeled by the audience as "The Christmas dinner wine".
The last one to discover was the sparkling wine, a Classic Penedes, which is a similar product as the well-known category Cava but it's a new concept of sparkling in the region. Bubbles don't mean an exclusive wine for classic or old-fashion tasters, we went for an elegant but exuberant Gran Reserva with lively fruity aromas. It opened a new concept among the participants, it was called: "the prestigious one".
After being introduced to the four wines selected for the evening, we moved forward to the food pairing. We tasted a selection of local cheeses and learned about how the food can change a wine or vice versa. Food marriage is a marvelous, challenging world, so much to learn about it!
That was not all yet, we went a little bit further as we introduced three different delicious chocolates to the exercise! Reds and sparklings were the favorites for this marriage.

Afterward, came the most exciting activity of the night, the "drinking skill competition" using the traditional local drinking tool named "porró".
Look at the picture, no doubt about that there was a clear winner, amazing! He looks like a genuine local using the "porró"!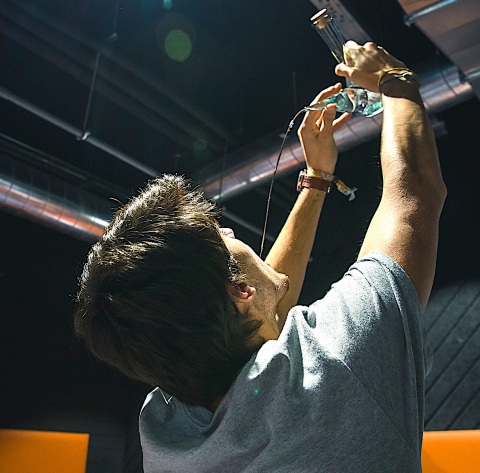 In the end, the thirsty throats turn to be hungry souls. It's time to savor traditional Catalan snacks as the well known "pa amb tomaquet". Juicy tomatoes are rubbed on "Catalan style" bread to make it softer and much tastier. We added regional cold meats and all paired with the same wines tasted during the event.
We ended up with friendly chats about the concepts learned and try to agree about which was the best bottle. No agreements at all as every single one has its own favorite one, as it should be!

Nice conclusion for a customized wine tasting event where we enjoyed affordable wines that can be easily qualified as top quality vs price products!
Cheers!!
Summary of the experience:
Wine Tasting of 4 wines:

White Wine
Rose Wine
Red Wine
Sparkling Wine

Cheese pairing with 4 cheeses
Chocolate pairing with 4 chocolates
Dinner: 

Traditional bread with tomatoe
Cold meats (Iberian Ham. chorizo, fuet...)

Sweets