Premium Boutique winery tour with Gourmet Lunch from Sitges
Private Food & Wine Tasting Tour.
Full day wine tour from Sitges (5 hours aprox.).
Recommended season: all year round.
For Wine Lovers and Professionals.
Private Premium wine tour in the Penedes wine region. The taste of the most prestigious wines from Barcelona vineyards. Local organic appetizers for an exclusive Gourmet lunch.
Sheri from Colorado wrote to us asking for a memorable wine experience for her husband as a birthday present. Quick reply from our side: all our wine tours are special as we are specialized to personalize them ;-)
Been asked for more information, her requests were clear: private wine tour, boutique wineries, away from crowds, and exclusive lunch should be added.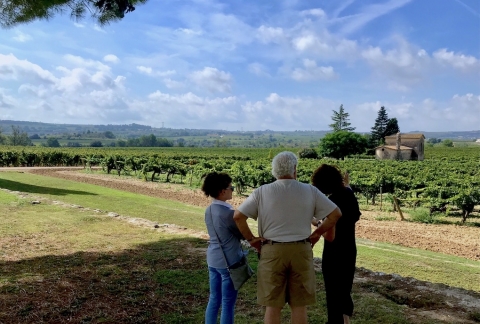 Clear requests make it much easier. We customized an exclusive wine tour looking for Premium wineries where some of the best wines in Barcelona vineyard estates can be sampled. Gourmet lunch in a private room sampling the products of the winery.
Picked up at their nice local hotel with a private van, we drove to the initial winery a few kilometers away. But we first stopped at the top of the hill to admire the views of Penedes valley and the Montserrat mountain range.
Once at the winery estate, it was time for a nice walking among the vineyards. It allowed us to enjoy the beautiful landscape surrounding the cellar whilst been told about the millenarian history of this Mediterranean territory.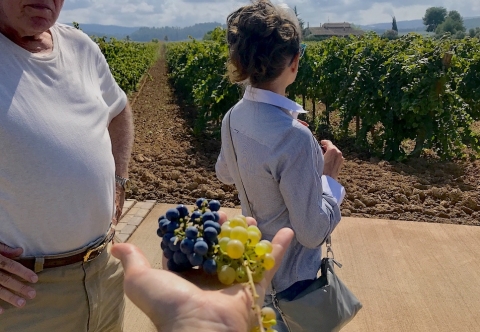 Anna, the winery guide, also introduced us to the main characteristics of the wine region and taught us about how climate and location influence the grape varieties.
We were even able to sample some of the berries during our stroll as it was harvest time and vines had plenty of these tasty grapes.
Back to the winery, we discovered some of the secrets of the house, the amphora room!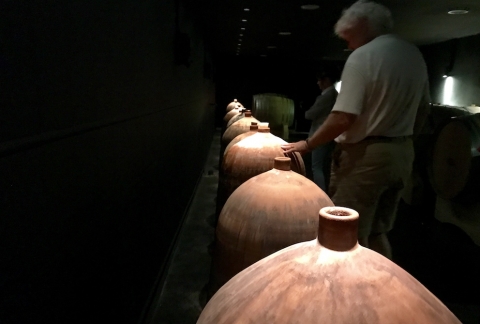 This wine producer elaborates amphora wines since few years ago.
Clay amphoras allow wines to age as in the Roman times, we were not simply told about history, we had the opportunity to touch and sample the history!
Amphora wines are special, really worthy to be tasted!
Thirsty of wine, we were guided to a private room in the winery where a selection of gourmet local products was ready to be savored.
But it was not just a beautiful meal with organic appetizers, the food was married with the range of selected wines of the winery, which turned out to be a memorable food and wine experience.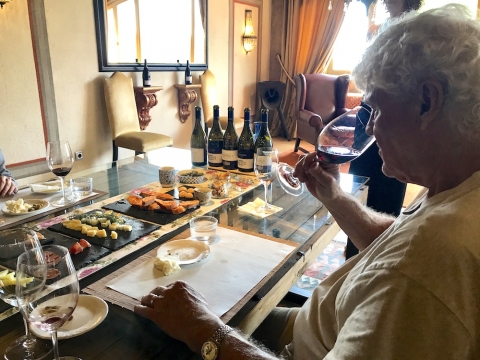 After lunch, time for a nice walk, but as it was hot outside, we moved towards downstairs looking for a fresh atmosphere. Guided by Marta, we visited the underground caves of a sparkling winery in the heart of Penedes valley.
Thousands of bottles resting for the second fermentation process into so peaceful tunnels, charming environment for any wine lover!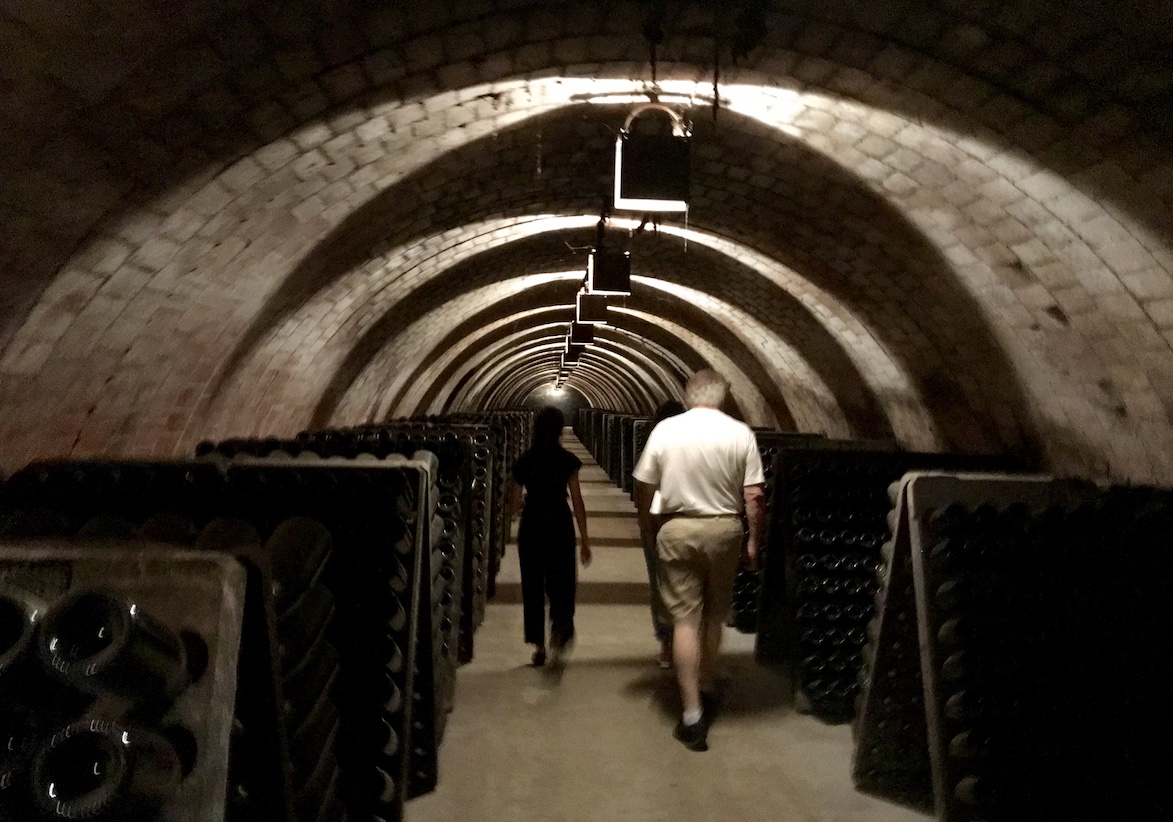 Obviously, to end up the lovely visit, a delightful sparkling wine sampling was served in the tasting room. Four totally different Cavas to understand the wide range of possibilities that Spanish sparkling can offer to wine lovers.

In conclusion, we finalized being savored nine different Mediterranean wines, all of them certainly differ from one to the other. Doubtless, a top wine experience.
Summary of the wine experience:
Visit to a point of view to admire the wine valley.
Boutique winery visit.
Private gourmet lunch into winery with local seasonal products.
Sparkling winery visit.
Bespoke wine and sparkling sampling into the cellars.
Private transportation through the Penedes wine region.
Private specialized local guide.
Sheri left a review about this experience.