Wine Tasting Events
A wine tasting could be either an informal social gathering activity, or a serious exercise of concentration to learn about the most hidden secrets of a grape variety or terroir. The idea of a wine tasting is a broad concept that offers a wide range of possibilities, but with a simple goal: to enjoy wine with the best company and have a great time.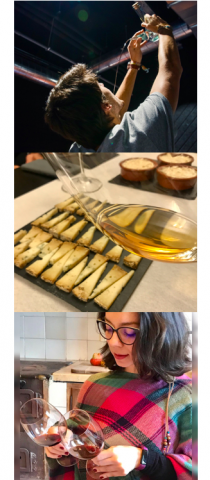 Wine beginners
For those who are looking to be introduced to the world of wine in an easy and cheerful celebration. Learn about the main concepts of the wine culture or just enjoy a friendly evening event sampling a range of delightful wines.
Wine lovers or connoisseurs
Savor local wines and be introduced to the characteristics of a wine region or grape varieties. The focus is on wine students, wine club members, food lovers, and the like.
Wine professionals
Be immersed in professional wine tastings, as you learn about soils, fermentation processes and ageing material. Our technical sessions are ideal for winemakers, sommeliers, chefs, and also WSET, SDEN alumni, ...
We can bring the event to your accommodation, venue or organize it in a boutique cellar. Let us know  your preferences and we will organize and customize your wine tasting event.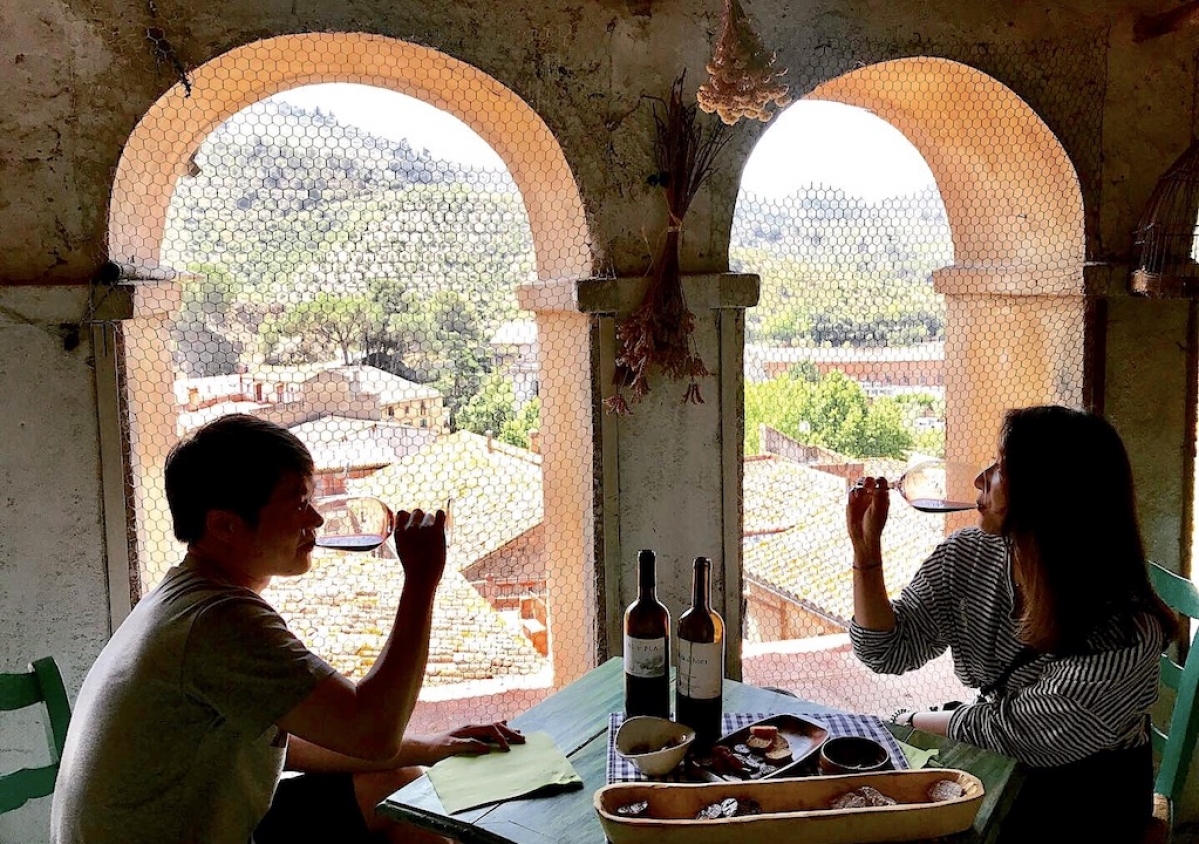 Local Guides Specialized in the Region's Wines
We are passionate about our territory and wine: it is in our nature, since we were born and raised in a region surrounded by vineyards and wineries.
The task of a guide specialized in local wines is to demonstrate tastes, aromas and textures of a wine and explain the reason why all these characteristics are connected to the land it belongs to. In order to understand how simple fruits can be converted into prestigious wines, there is only one way: a wine country has to be lived, a vineyard area has to be felt under foot.
Accompanying clients in their learning and enjoyment is the main assignment of our professionals and it is accomplished through concepts such as:
Explaining history, landscape, culture and unique traditions
Communicating and offering a feel of the daily life of the local community
Guiding through the territory and the possibilities it has to offer
Sharing knowledge of local wines and farming techniques used
Providing personalized hospitality
We present all of these concepts in an approachable and friendly manner, while being professional and up-to-date. This is the great added value that an enthusiastic host offers. The result is that your wine tour will become a Top Wine Experience.