The flavours of artisan cheese and prestigious wines of Penedes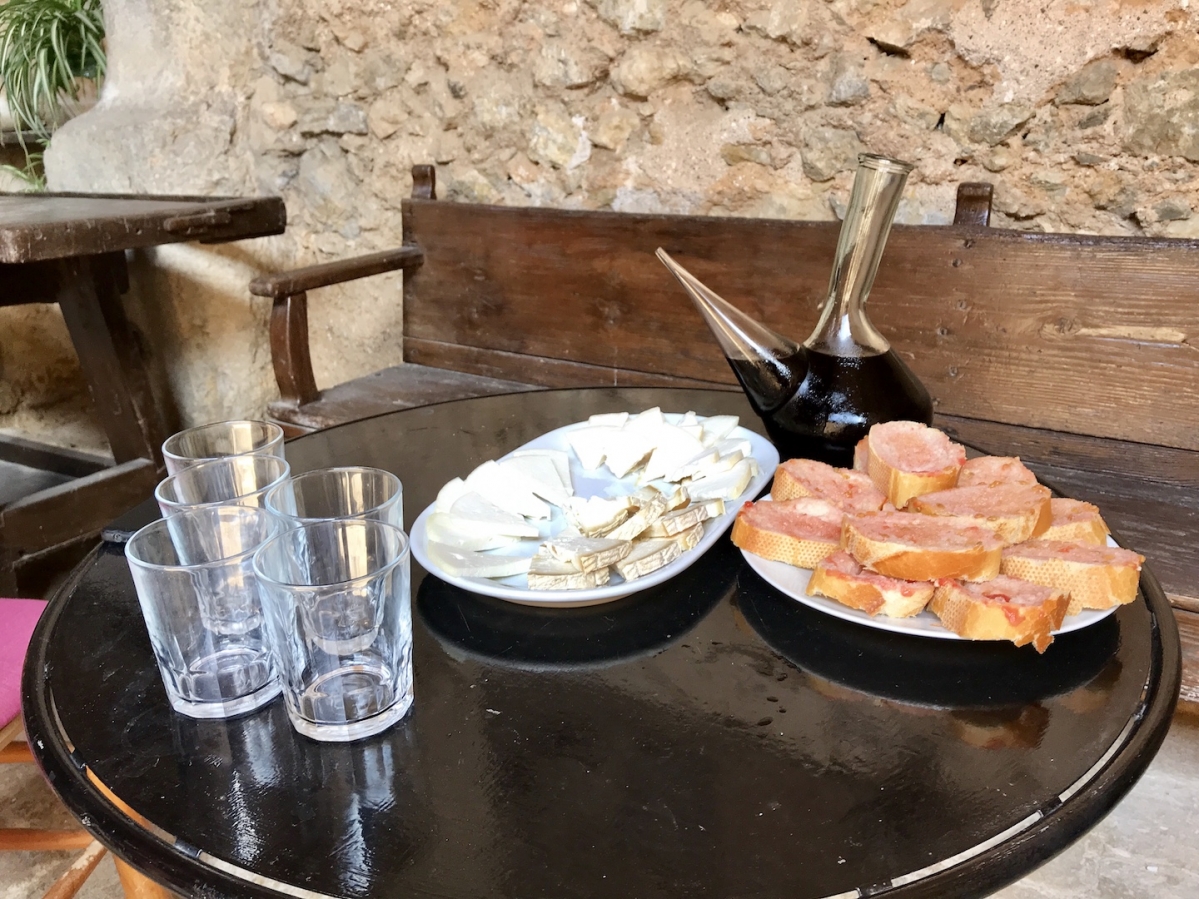 Full-day Wine Tour (6-hours aprox.).
Recommended season: all year round (under request).
For Wine Lovers and Professionals.
Full day personalised wine tour departing from Sitges to taste regional products. Artisan cheese from a local producer and 2 Premium winery visits to enjoy prestigious wines and Cava from Penedes.
Anthony contact us looking for a day out of Sitges beaches and trying to discover the Mediterranean landscape on the other side of Garraf  hills. As a group of friends considered themselves foodies, we personalised the experience to learn about the local products from inland Penedes: cheese and wine. Nice marriage, isn't it?
We pick up the three friends in front of their accommodation and we drive through the Natural Park of Garraf to reach out a centenarian countryside house traditional from the region ("Mas" in Catalan). Nowadays this "mas" is a school farm with some animals as goats, pigs, rabbits, horses, donkeys… which it works as a cooperative and produces a short production of artisan cheese.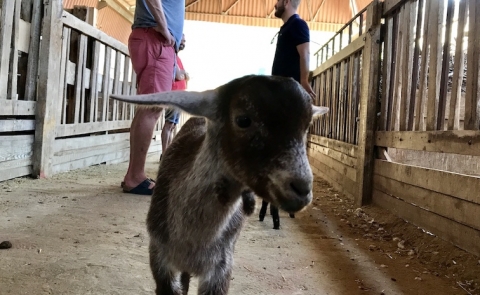 Leaded by Joan, the local cheese producer, we discover the secrets about the elaboration of goat cheese and the different kind of cheeses produced by this artisan. Now, we need to wait for a while until the cheese is ready, it's time to walk through this amazing historic country house and learn about its history. Obviously, part of the visit is to "meet" the animals of the farm. We feel very welcomed by the charming goats!
Finally, the best part, the taste of cheese selected by Joan and we married them with a local red wine. Obviously, as by the tradition, it has to be tasted using the traditional beverage tool, "el porró".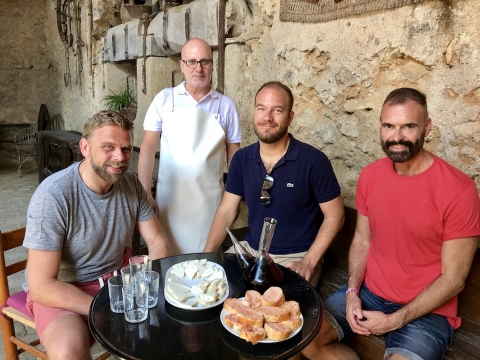 Next activity on the schedule is to drive further into Penedes valley, the biggest wine region in Catalonia where hundreds of wineries are placed. It's also a millenarian wine region, as evidence of romans is still visible in some hidden spots. We visit one of them, an organic winery in the heart of Penedes which preserves roman heritage and at the same time produces prestigious wines, really worthy to be tasted with regional appetizers.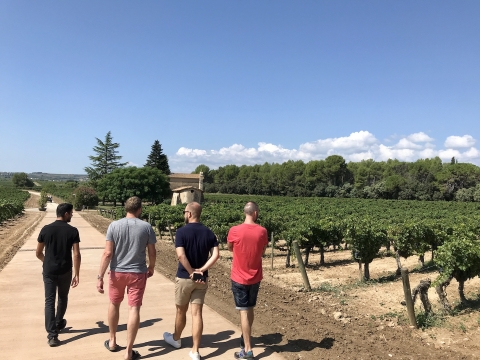 Part of the visit takes place among the vineyards, it's harvest time  and we don't miss the opportunity to taste some berries directly from the vines. 
We can notice the differences in aromas of each single grape variety, how does it affect if it's already mature or not yet, how important is to pick the grapes by hand...
It's more than a winery visit, it's an educational experience about wine and aromas!
There is also time to visit a millenarian small chapel surrounded by vineyards.
Afterwards, we move to the other cellar where the sparkling from the same family state winery is elaborated into the extraordinary underground "caves" by following the traditional method or champenoise method.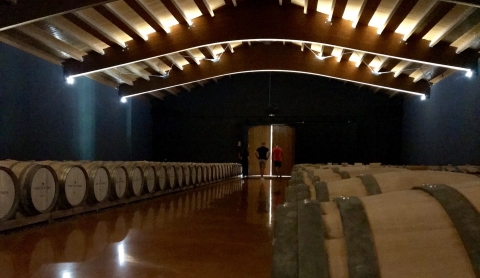 This winery is well known to produce some of the best Cava of the region and consequently from Spain. More than 90% of the sparkling wine in the country is produced in this region.
We don't miss the opportunity to savor these Premium products with a beautiful food pairing experience tasting gourmet appetizers with 4 Cavas.
The journey ends up in Sitges where is the time to say "see you very soon" once we have enjoyed a genuine wine day:
Visit to artisan cheese producer
Visit to a historical Mas into the natural Park of Garraf
Cheese taste paired with local red wine
A drive through the Penedes wine region learning about its history
Stroll among the vineyard at harvest time tasting different varietal berries
Prestigious wine tasting with local appetizers
Visit to the underground caves and learning about elaboration processes
Cava tasting married with gourmet appetizers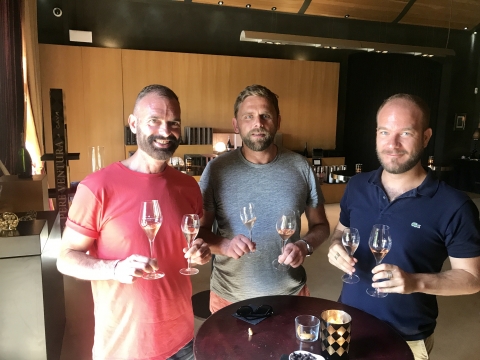 And it's not enough for this three kind friends, they asked for some recommendations of restaurants in Sitges for the night… it seems the party is not over yet! See you very soon lovely friends!